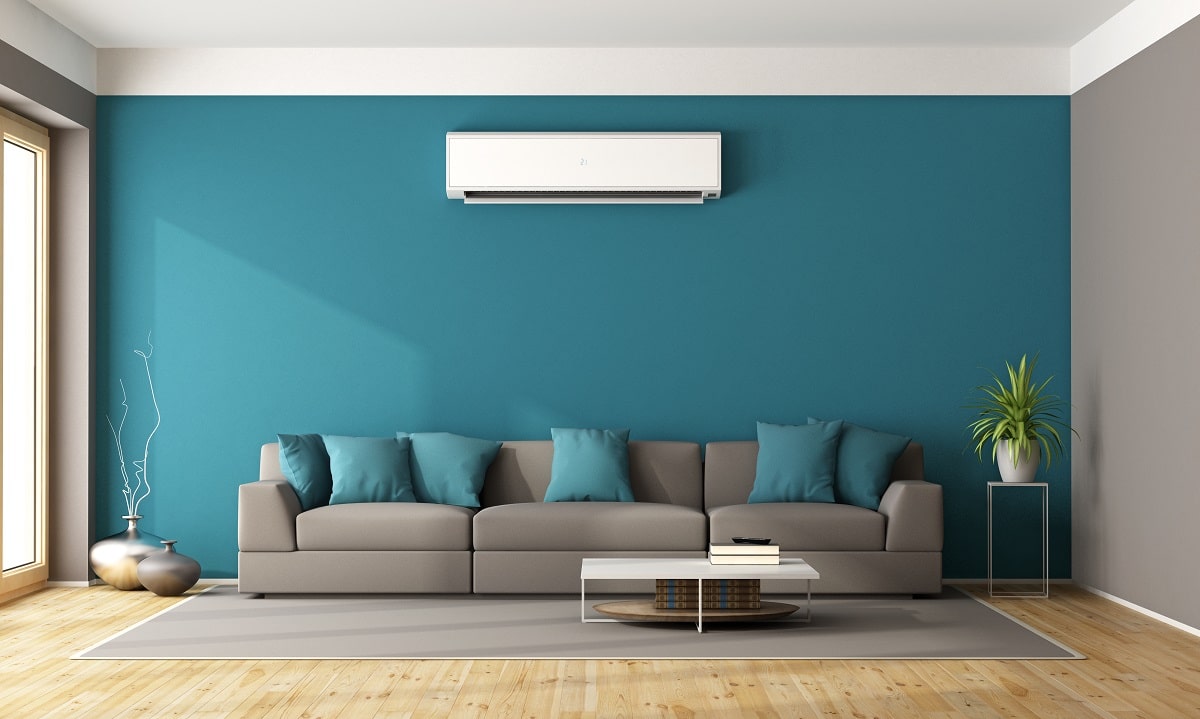 Believe it or not, HVAC (Heating, Ventilation, and Air Conditioning) systems are responsible for more than just indoor temperatures. That's because they take charge of indoor air quality, too. If you want to ensure that your air quality inside is tops, then you need to pinpoint any issues connected to it. The aim should be to do anything you can to enhance your indoor space.
Indoor Air Quality and the Unwelcome Presence of Dust
Awful indoor air quality can lead to irritation of the throat, nose, and eyes. In many situations, it can even result in splitting headaches. Questionable indoor air quality can sometimes to respiratory infections, allergies, asthma, and sinus issues. If you have breathing woes, then bad air quality indoors may be the culprit.
Have you heard people talking about indoor particular matter? The term refers to particles that people can inhale, and they can lead to significant health concerns. Particles from the outdoors that get inside are often part of this category, though it can also apply to particles that started inside. Candle burning, food preparation, and fireplaces can all bring on the presence of these frustrating particles.
Research indicates that air pollutants inside can sometimes bring on breathing difficulties. If you see piles and piles of dust at home, then you may be vulnerable to breathing woes of all kinds. Multiple dust chemicals often scatter throughout residential properties. Fragrances, oils, and cleaning formulas can all expose people to chemicals of all types, including harmful ones. These chemicals may relate to allergies, immoderate wheezing, and a chronic breathing condition such as asthma.
Go for Regular Filter Replacement
It's critical to employ top-tier air filters, and it's just as essential to swap them out at least twice a year. If you want your indoor air quality to feel like a dream, then you need to stay on top of all air filter matters. For optimal results, try filter replacement in intervals of just three months or so.
Employ UV (Ultraviolet) Devices
UV air purifiers safeguard the coils that constitute HVAC systems by stopping them from gathering mildew. They eradicate bacteria and mold before the substances accessing your indoor air, also strengthening the operations of your HVAC unit.
Shut the Windows
It can be tough to resist the urge to open windows at home. People often are keen on opening them in the evening to allow fresh air to make its way inside. Although open windows have their perks, it's best to steer clear of them, as they can cause nasty pollutants to invade your indoor space. Don't forget that immoderate humidity is the ideal breeding quarters for dust mites, which is why shutting windows can lessen allergy supplies inside of your residence. The objective should be to maintain indoor air that's cool, fresh, and never stagnant. Clicking the "recirculate" button on the unit can help immensely. A+ ventilation practices can do a lot for indoor air quality.
Employ Indoor Air Quality Tools
Air filters and cleaners can do away with pollutant supplies. If you want to invest in things that can work with them, then you should try out designated "indoor air quality" offerings.
Air purifiers handle air filtering tasks, as they concentrate on the air in tighter sections of homes. HVAC systems' filters clean the atmosphere in all different parts of residences. If you want your air conditioning unit to have flawless air quality, then indoor air quality options may go a long way for you.
Pay Attention to Clues
If your indoor air quality is anything but pleasant, then it may influence your wellness in a big way. It may make you develop severe issues that involve breathing. If you always feel like you cannot catch your breath, then bad indoor air quality could be the reason. Do your skin and eyes feel oddly dry all the time? If they do, you should think about air quality.
Other things that can often denote terrible indoor air quality are immoderate sneezing, coughing, sinus congestion, exhaustion, and persistent headaches. If your head often pounds for hours and hours on end, then you may want to look into strengthening your home's indoor air quality.
Find the best indoor air quality solutions in Jupiter, Florida, with Edwards Air Enterprise. Contact us to find out more!
https://edwardsairenterprise.com/wp-content/uploads/2019/10/Indoor-Air-Quality.jpg
719
1200
access
/wp-content/uploads/2019/07/edward-logos.jpg
access
2019-10-17 02:46:29
2019-10-17 04:17:46
The Lowdown on Indoor Air Quality