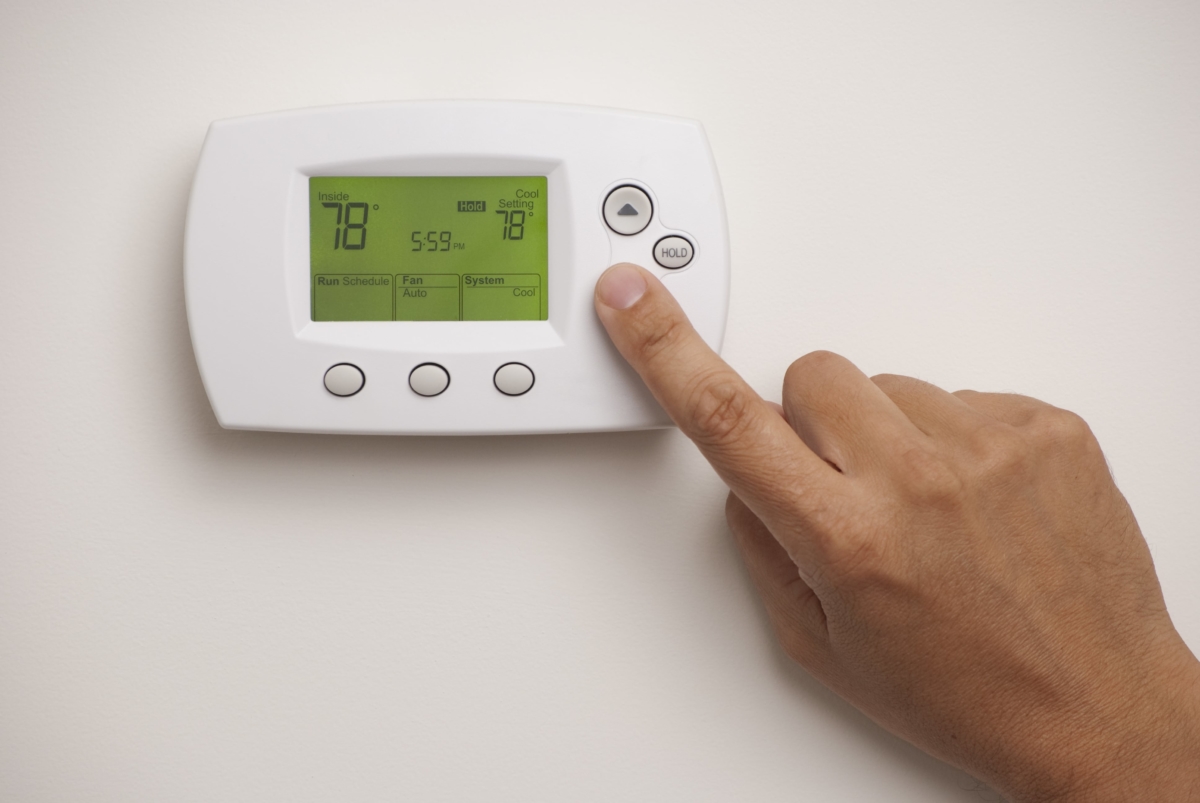 People raise many questions that relate to thermostat use, such as whether you should keep your thermostat at home on a single temperature. You may also frequently wonder if switching it up is a better option. Remember, the thermostat is in charge of maintaining pleasant indoor temperatures for the household throughout the oppressively hot summer and the brutally cold winter. Everyone has their habits about managing their thermostats: some fuss over them, others keep them on single temperatures, and rarely adjust them.
It can be tricky to determine how you should approach thermostat temperatures. The reality is that both approaches have positives and drawbacks.
Single Thermostat Temperature
If you decide to allow your thermostat to remain at the same temperature no matter what, then you're not alone. Many people find consistent temperatures soothing. It also isn't rare for people to think that adjusting their thermostats is a real hassle. If you maintain the thermostat at a single temperature, the primary perk is ease. It can be favorable to do this any time you're on a trip somewhere distant or even when you're out on a Saturday excursion. Unwavering temperatures get the job done.
Although consistent temperatures can give you ease, they can simultaneously wreak havoc onto your situation. Temperatures that do not ever change can, in some cases, lead to annoying heat energy leaks. If you want to steer clear of heat energy escape, then you may want to say no to never adjusting the thermostat temperature. If your indoor temperatures are markedly higher than those outdoor, you may quickly experience energy leakage. Leakage can bring on a substantial utility bill.
Smartly Taking Charge of Your Thermostat
If you want to figure out how to take charge of your home thermostat like a champion, then you don't have to panic. You can abide by the "eight-hour" regimen, which can come in remarkably handy for people who do not want to forget to adjust thermostats' settings. It involves changing thermostat settings before going to work in the A.M. and then after returning home for the evening. Particularly efficient HVAC systems do away with energy leaks, which is why it's best to choose a temperature that matches the one outside. However, you shouldn't compromise your residence and its relaxation levels. It's not optimal to set the temperature to 85 degrees in the middle of July.
The tiniest of thermostat tweaks can often go a long way. If you keep your thermostat at 70 in times of 35-degree temperatures, then a small change can make a huge difference. It may be smart to take it to 65 or so, or even to 60 before leaving in the morning. If you typically maintain 65 degrees in times of hot temperatures, then you may want to put it up slightly between 70 and 75 degrees. Once you return, you can tweak it again and get it back to its previous temperature. Don't forget that the smallest tweaks can accomplish a lot for you, considerably minimizing monthly utility expenses.
Programmable Thermostat Advantages
Programmable thermostats can be advantageous for a couple of big reasons. They can enhance your energy efficiency dramatically, first and foremost. If you wait a couple of days or so, then you should realize that your thermostat will handle the tough stuff on your behalf. Research indicates that individuals who allow their programmable thermostats to self adjust rack up significant cost savings. If you're curious about thermostat settings and how they function, then you should look into getting insight from trained technicians. The assistance of adept and meticulous HVAC system technicians can go a long way for you.
Find excellent technicians that will save you money in the long run by hiring Edwards Air Enterprise for your HVAC solutions. Contact us to find out more!
https://edwardsairenterprise.com/wp-content/uploads/2019/10/Digital-Thermostat-e1571282321966.jpg
803
1200
access
/wp-content/uploads/2019/07/edward-logos.jpg
access
2019-10-17 03:18:51
2019-10-17 04:19:47
Thermostat Temperature Considerations