Air Conditioning Repair in Jupiter
At Edwards Air, we pride ourselves on our impeccable reputation for delivering expert air conditioning services to Jupiter, the Treasure Coast, and North Palm Beach communities. As Jupiter residents, we know first that with the intense Florida heat, a reliable and efficient air condition system isn't just a luxury-it's an absolute necessity.
Edwards Air is the Best Solution for Comprehensive HVAC Services!
Air Conditioning Service and Repair: Your comfort is our top priority! Whether you're experiencing a complete system failure or minor technical glitches, our trained HVAC technicians are equipped to handle it. What sets us apart from the competition is that our technicians are trained and knowledgeable about all brands and models of HVAC systems, not just one or two. When you rely on Edwards Air, you can count on us to restore a cool and comfortable environment for you and your loved ones.
Air Conditioning Replacement and Installation: Whether upgrading an outdated system or replacing a faulty HVAC unit, Edwards Air specializes in precise and efficient air conditioning installation tailored to your budget and specific cooling needs.
Air Conditioning Maintenance: Routine maintenance can save you from unexpected breakdowns, costly repairs, and early HVAC system replacement. We recommend that you have your air conditioning system serviced no less than twice a year for peak performance and to extend the life of your unit. We offer comprehensive, cost-effective air conditioning maintenance contracts that include special offers and discounts in addition to the standard servicing you receive.
Air Duct Cleaning Services: Thoroughly cleaning your AC ducts increases the efficiency of your system and significantly improves your indoor air quality. Our systemic approach removes dust, dirt, and contaminants from your ducts. We utilized a thorough air sanitizing treatment and HEPA vacuum cleaning, ensuring pristine duct-work and healthier air quality for your family.
Emergency Services: Edwards Air has you covered seven days a week. We have technicians standing by and can often respond the same day. Our goal is to restore your comfort quickly!
Why Choose Edwards Air?
We are a family-owned business with decades of experience, and our services transcend beyond just repair and maintenance. Our commitment is to provide exceptional and affordable air conditioning services without compromising quality. We are poised to meet every customer's unique HVAC system needs using innovative technologies and Eco-friendly techniques. Our care extends beyond your air conditioner to your entire home. When our technicians perform a service call, they wear protective footwear, ensuring that the only trace they leave behind is a perfectly running air conditioner!
Also, please don't let finances prevent you from having a relaxed, comfortable home. We have air conditioning financing options available in Jupiter, the Treasure Coast, and North Palm Beach.
For questions or to schedule an appointment, complete the form or contact us at 561-747-5795.
Edwards Air Enterprises, located in Jupiter, FL, has been providing expert air conditioning and heating services throughout Palm Beach County and surrounding since 1993. The owner of Edwards Air is also a Palm Beach County resident. He knows that having an energy-efficient, high-functioning (HVAC) heating, ventilation, and air conditioning system in South Florida is not a luxury. It is a necessity! If your (HVAC) system isn't working, you need a fast, responsive air conditioning service provider. You can count on Edwards Air for emergency air conditioning repairs seven days a week. Make Edwards Air your first call. All technicians are highly qualified experts in AC repairs, installation, and maintenance and provide prompt, courteous customer service. In addition to air conditioning, look to Edwards Air for pool heating, duct cleaning, home protection, and security systems. Extended warranties are available, as well as 100% financing with approved credit.
AC Repair and Installation Services in Jupiter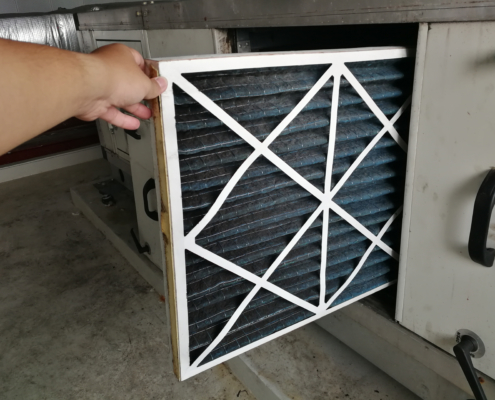 https://edwardsairenterprise.com/wp-content/uploads/2020/08/HVAC-maintenance-e1598759582709.jpg
900
1200
access
/wp-content/uploads/2019/07/edward-logos.jpg
access
2020-09-15 10:41:49
2020-08-30 03:53:13
Can an HVAC Duct Spread COVID-19 in Offices, Stores and Schools?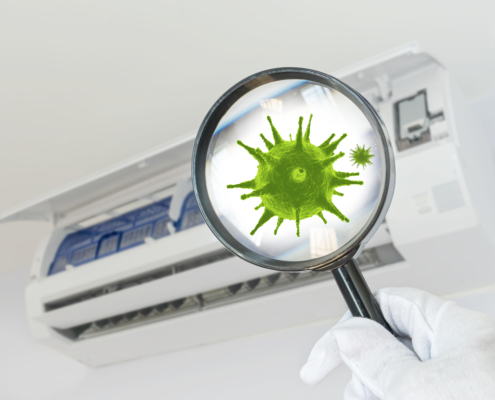 https://edwardsairenterprise.com/wp-content/uploads/2020/08/dirt-on-air-filters-In-air-conditioners-e1598758863697.jpg
800
1200
access
/wp-content/uploads/2019/07/edward-logos.jpg
access
2020-09-07 08:32:30
2020-08-30 03:42:25
Is Air Conditioning Helping Spread COVID in the South?