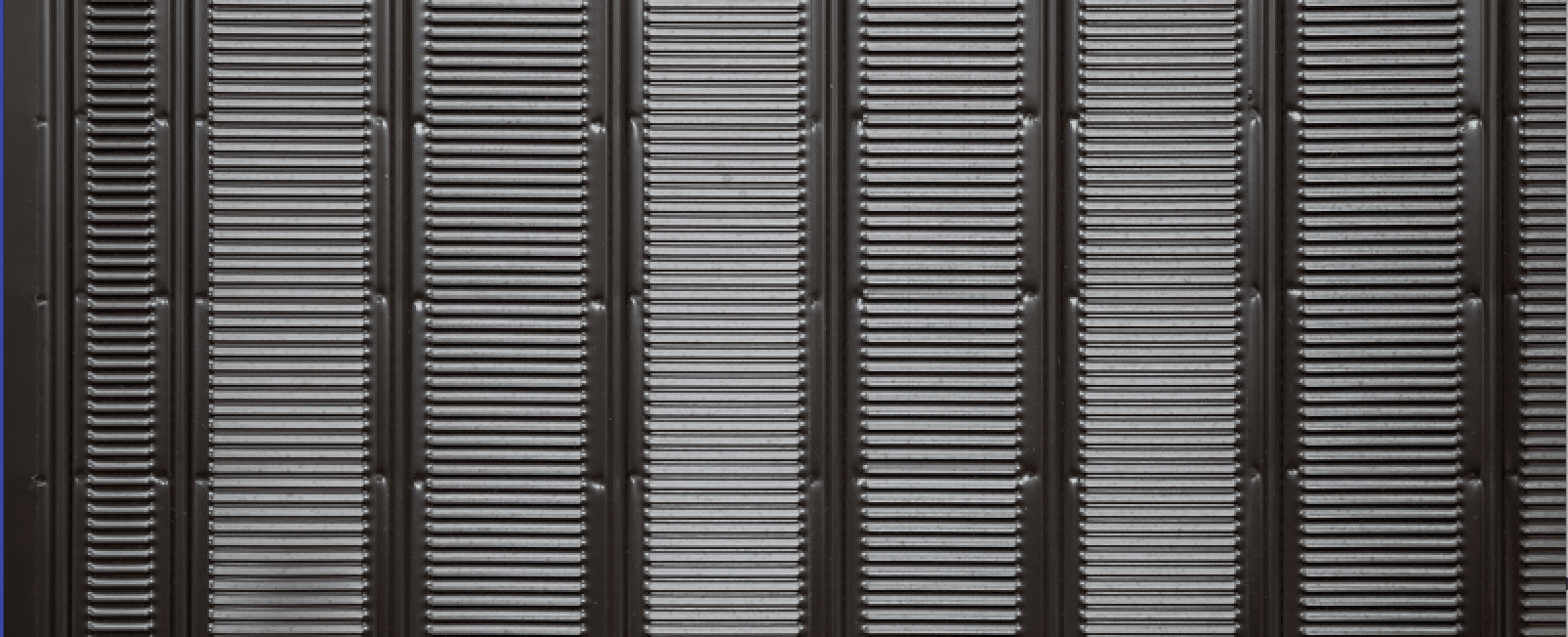 Maintaining Air Conditioning Coils
What Are the Coils and What Do They Do?
Maintaining your home or business' Air conditioner may seem like a daunting task, but your air conditioner is one of the most expensive and necessary things in your home, so it pays to take care of it. The coils are the some of the most important parts of your A/C system. The evaporator coils absorb heat and humidity from the air inside your home or office and then the condenser coils expel that heat outside your building. A/C coils are heat exchangers that transfer heat to and from the refrigerant running in the loop between the outdoor A/C condenser and the cooling equipment inside your house. When these coils get dirty, they cannot absorb heat and humidity. Regular coil cleanings are highly recommended to transfer heat effectively.
What Happens if the Coils are Not Maintained?
Higher energy bills – Your A/C system works harder and runs longer when the coils are dirty. This uses significantly more electricity raising the amount of your electric bill.
Frequent Breakdowns – The wear and tear of your system running harder causes parts to wear out faster and break.
Shorter System Lifespan – The increased wear can cause your system to die faster than expected. This is can be very costly.
If the temperature in your house is feeling uncomfortable causing you to turn down the temperature to make it feel better, you most likely have a problem that is costing you more to run your system.
I'm most cases it's a small adjustment that can make a world of difference. Call us today for an evaluation! Edward's Air will clean your coils with a smile. We have experts who can maintain your A/C unit supplying precious preventative maintenance. This will reduce your energy bills, lower repair bills and increased the system's lifespan.
How Often Do You Need A/C Coil Cleanings?
Cleanings are recommended twice a year and more frequently depending on:
The age and condition of your equipment
Usage
Location and pollution levels
How to Clean Evaporator and Condenser Coils
While there are home remedies to clean your air conditioning coils, it is safer and more effective to have the professional HVAC experts at Edward's Air clean your A/C coils, so you know your conditioner is in safe and knowledgeable hands. Leave the A/C maintenance to those who know best and keep it running smooth.
Edwards Air Enterprise is a family-owned and operated business that has been providing A/C replacements, repairs, maintenance and duct cleaning for over 27 years. Our company is well-known in the communities we serve for providing professional service at a reasonable price on all brands and models of air conditioners. We know treating our customers exceptionally well is the key to a successful business and the reason for our repeat business and referrals.Call us at (561) 747-5795 or visit us at http://edwardsairenterprise.com for:
Background Checked Technicians
Convenient Appointment Times
Up-front Pricing
Exceptional Service Guarantee
© Copyright 2017. All Rights Reserved.
Edwards Air Ent LLC
312 S Old Dixie Hwy Suite 108
Jupiter, FL 33458
Phone: (561)-747-5795
https://edwardsairenterprise.com/wp-content/uploads/2017/03/Screen-Shot-2017-03-06-at-8.02.46-PM.png
652
1606
access
/wp-content/uploads/2019/07/edward-logos.jpg
access
2017-03-08 20:04:26
2019-08-16 10:54:07
Maintaining Air Conditioning Coils