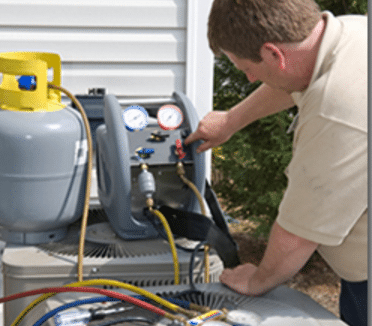 Tune-Ups Are Not Just for Cars
If you live in Florida, you know how essential an air conditioner is. Tune-ups are essential as well. The outside temperatures are hot and when you go through the doors to your home or office, you want it to be cool and comfortable. There is no better way to keep your air conditioner running at optimal efficiency than having Edward's Air tune up your air conditioning unit. With a tune-up, your unit will be running like new keeping you cool and saving you money.
Air conditioners are complex, hard working machines with lots of moveable parts. It requires fluids, filters and collects dust and dirt. Since there is wear and tear on your unit, it makes sense to clean it up, inspect the parts, replace fluids and filters to keep it running efficiently and economically.
While most people schedule tune-ups on their cars, the majority do not schedule tune-ups on their air conditioning units. Many major repair jobs could be prevented or detected with a simple annual tune-up. Regular tune-ups on your equipment reduce breakdowns by 95% and lower utility bills by 25%. Edward's Air offers stellar maintenance seven days a week. In February, we offering this tune-up for $69.95 and if you mention this blog, you will save 10%.
A tune-up should be scheduled at least once a year. Since, living in Florida's hot climate means your air conditioning unit gets heavier usage, tune-ups are recommended more often.
Air Conditioning Tune-Up Checklist
Blower Motor – measure amperage and voltage for proper operation
Thermostat – test for proper operation, calibrate and level
Clean existing air filter (as needed)
Bearing – inspect for wear and lubricate
Inspect indoor coil
Condensate Drain – flush and treat with anti-algae
Inspect Condenser Coil
Refrigerant – monitor operating pressures
Safety Devices – inspect for proper operation
Electrical Wiring – inspect and tighten connections
Test/inspect contractors for burned, pitted contacts
Inspect electrical for exposed wiring
Inspect and test capacitors
Inspect electrical disconnect box for proper rating
Inspect fan blade
Clean condenser coil and remove debris
Inspect service valves for proper operation
Measure Supply/Return temperature differential
Inspect duct work for energy loss
Compressor – monitor, measure amperage and volt draw and wiring connections
TUNE-UP SPECIAL
Remember, Edward's Air is your trusted air conditioning service. We are running a tune-up special. Regularly priced at $95, we will service your unit for $69.95 the entire month of February and have it running like new again. If you mention this blog, you will save an additional 10%.
Air Conditioning Specialists, Jupiter, FL

Edwards Air Enterprise is a family-owned and operated business that has been providing A/C replacements, repairs, maintenance and duct cleaning for over 27 years. Our company is well-known in the communities we serve for providing professional service at a reasonable price on all brands and models of air conditioners. We know treating our customers exceptionally well is the key to a successful business and the reason for our repeat business and referrals.
Call us at (561) 747-5795 or visit us at http://edwardsairenterprise.com for:
Background Checked Technicians
Convenient Appointment Times
Up-front Pricing
Exceptional Service Guarantee
© Copyright 2017. All Rights Reserved.
Edwards Air Ent LLC
312 S Old Dixie Hwy Suite 108
Jupiter, FL 33458
Phone: (561)-747-5795
https://edwardsairenterprise.com/wp-content/uploads/2017/02/Screen-Shot-2017-02-15-at-4.06.58-PM.png
326
372
access
/wp-content/uploads/2019/07/edward-logos.jpg
access
2017-02-15 21:07:44
2019-08-16 10:58:00
Tune-Ups Are Not Just for Cars