Jupiter AC Services
Depend on the Best for all Your AC Services and Air Duct Needs in Jupiter, FL

Especially in Florida, where summers can be brutally hot and humid, a properly running air conditioning system is imperative. If you need of AC Services such as repair and maintenance performed on an existing unit or are interested in having a new air conditioning system installed, you can always depend on Edwards Air. Our professional technicians are also licensed to perform air duct cleaning services that improve the quality of the air as well as all ac services.
---

Air Conditioning Repairs and Maintenance – Along with stellar services offered seven days a week for regular repairs and maintenance, our technicians are on-call for same-day emergencies, regardless of the air conditioning brand or model. 
(1st Time Customers Only, Valid for 1 system per Household)
---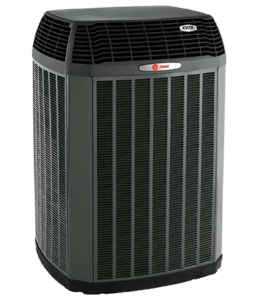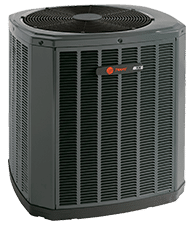 Air Conditioning Replacement – If your existing air conditioning system has broken or it no longer performs optimally, you should consider having a new unit installed. At Edwards Air, we offer both factory and Company rebates. Coupled with advanced technology, cost efficiency improves significantly. Call for your Free Estimate with one of our Comfort Advisers.
Air Duct Cleaning – Over time, air ducts become dirty, diminishing the air quality. Obviously, this is bad for everyone, but it is especially difficult for someone with a respiratory problem. To enjoy enhanced air quality as well as lower electricity bills, air duct cleaning is the perfect solution.

Air Duct Sanitizer & Air Cleansing & Odor removal:

The treatment of your air includes:
• suppression of bacterial growth (bacteriostatic)
• suppression of mold growth (mycostatic)• reduction of odors, Eliminates Odors instead of Masking
• reduction of chemicals (VOCs)
Additional Services Offered by Edwards Air
Along with the services mentioned, Edwards Air offers you other important services, including programmable thermostats that further enhance efficiency, UV air purifiers that eliminate odor-causing bacteria and contaminants, and our popular "Worry Free" maintenance contract. Under this contract, home and small business owners have their air conditioning equipment inspected twice a year.
Guaranteed Services with a Smile
As a family-owned and operated business with more than 20 years of solid experience, everyone at Edwards Air takes extreme pride in the caliber of work we perform. For service, installation, and prices, we are fully committed to offering the best without ever sacrificing on the quality.
For a free estimate, we invite you to contact us today by calling 561-747-5795. We guarantee professionalism, honesty, competitive pricing, and quality services.
Quick Links To Your Jupiter AC Services:
Air Conditioning Service, Air Conditioning Repair, Air Conditioning Installation, Air Conditioning Replacement.