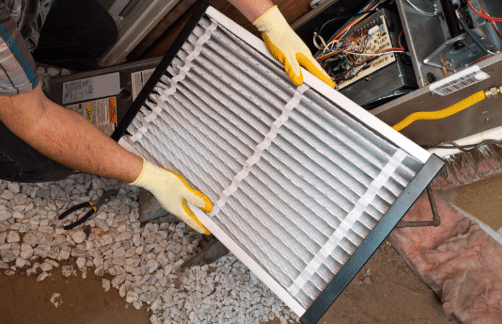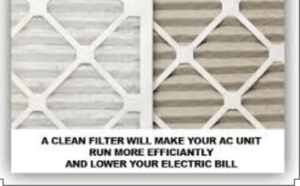 Changing filters in your air conditioner is very important. First off, changing air filters is a vital part of your air conditioning unit, therefore it should be changed frequently. Since it removes bacteria and harmful elements, it ultimately provides fresh air. There are many different filters on the market, but checking, maintaining and changing them is a universal must no matter which one you are using to ensure they are working properly. Ideally, filters should be changed every 1 to 3 months for optimal performance. Edward's Air can help you with all of your air filter needs.
Benefits of Changing Air Filters
1. A clogged air filter can cause damage to your air conditioning, however hanging your filters can save thousands in repairs and replacements since this dirt and clogging is one of the most common ways air conditioning units fail. Fortunately, these damages are completely avoidable.
2. A clean air filter also ensures clean and fresh air, therefore is better for your family and pets. Pollen and dust in diminished and the air is cleaned, so allergies and asthma will not be as prevalent.
3. Electricity bills are also lowered since the system runs more efficiently with new air filters, which will certainly be better for the environment.
Changing air filters is cost effective, environmentally sound and healthier for you and your family.
How do I Change an Air Filter?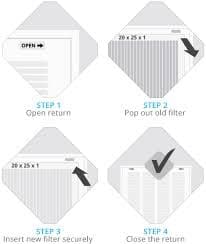 Edwards Air Enterprise is a family-owned and operated business that has been providing A/C replacements, repairs, maintenance and duct cleaning for over 27 years. Our company is well-known in the communities we serve for providing professional service at a reasonable price on all brands and models of air conditioners. We know treating our customers exceptionally well is the key to a successful business and the reason for our repeat business and referrals.
Call us at (561) 747-5795 or visit us at http://edwardsairenterprise.com
24 Hour Emergency Service
Background Checked Technicians
Convenient Appointment Times
Upfront Pricing
Exceptional Service Guarantee
Edwards Air Ent LLC
312 S Old Dixie Hwy Suite 108
Jupiter, FL 33458
Phone: (561)-747-5795
https://edwardsairenterprise.com/wp-content/uploads/2016/12/Screen-Shot-2017-01-27-at-3.34.20-PM.png
324
502
access
/wp-content/uploads/2019/07/edward-logos.jpg
access
2016-12-10 21:22:41
2019-08-16 11:09:16
Why Changing an Air Filter is so Important