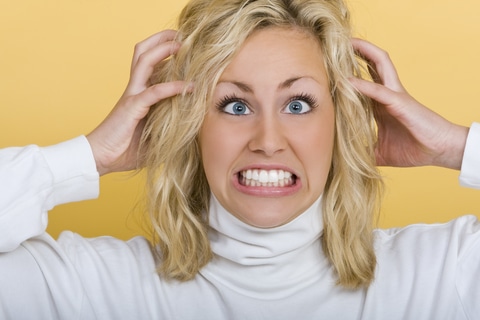 Keeping the house cool in the summer time is necessary for health as much as it is for comfort. Unfortunately, this just happens to be the time when most air conditioners break. In your hast to restore comfort, many people overlook some important buying criteria. Because the air conditioner is an important investment and plays such a key role in the enjoyment of the home, it's critical to be aware of some common mistakes people make that can cost them 1000s of dollars.
5 Most Common Mistakes Made When Buying a New Air Conditioner
Purchasing from an uninsured supplier. Choosing a qualified and reputable company involves checking that both the company and technicians have the appropriate license and insurance. The company should have experience in installation and maintenance of the air conditioners they sell. They should also be cognizant of and meet health, safety and specific building standards.
Neglecting to check customer testimonials and complaints history. Before investing in a new air conditioner it is important to explore the reputation of the company who will supply and ultimately service the unit.
Buying the wrong size unit. According to energy experts, buying the wrong size unit can result in a number of problems including high utility bills, mold buildup, damaged equipment and unhealthy air quality. Your contractor should evaluate the physical characteristics of the home and the family's heating and cooling needs in order to make an accurate estimate of the appropriate size unit that will best fit your requirements.
Buying based solely on price. Giving priority to price over requirements can turn out to be less cost effective over time. A unit based on price alone may need to be repaired more frequently replaced sooner and cost more discomfort from a financial and physical standpoint in the long run. As such, it is important to choose an air condition that adequately fulfills all your requirements even if the cost exceeds one that doesn't.
Not choosing Edwards Air Enterprise when buying a new air conditioner. Family owned
And locally operated with over 25 years of experience, Edwards Air Enterprise offers great service with an outstanding "5 Star reputation". All of our technicians are factory trained and certified to provide full support during the entire process.
Be sure to avoid these mistakes when buying your next air conditioner. For your convenience a state certified air conditioning contractor from Edwards Air Enterprise will evaluate your air conditioning needs and recommend the most cost effective system that is right for you. As a "Green" company, all our services are performed to established Eco friendly standards.
When you are ready to replace your old air conditioner, check out our current specials for the best deals. CLICK HERE FOR SPECIALS
Questions – Call Edwards Air today at (561) 203-4697 to schedule your appointment and find out how we can meet your air conditioning needs.
Edwards Air Ent LLC
Air Conditioning Service in Jupiter Florida.
312 S Old Dixie Hwy Suite 108
Jupiter, FL 33458
Phone: (561)-747-5795
https://edwardsairenterprise.com/wp-content/uploads/2016/06/dreamstime_xs_3559640.jpg
320
480
access
/wp-content/uploads/2019/07/edward-logos.jpg
access
2016-06-22 14:19:34
2019-08-16 11:11:17
5 Most Common MISTAKES Made When Buying a New Air Conditioner