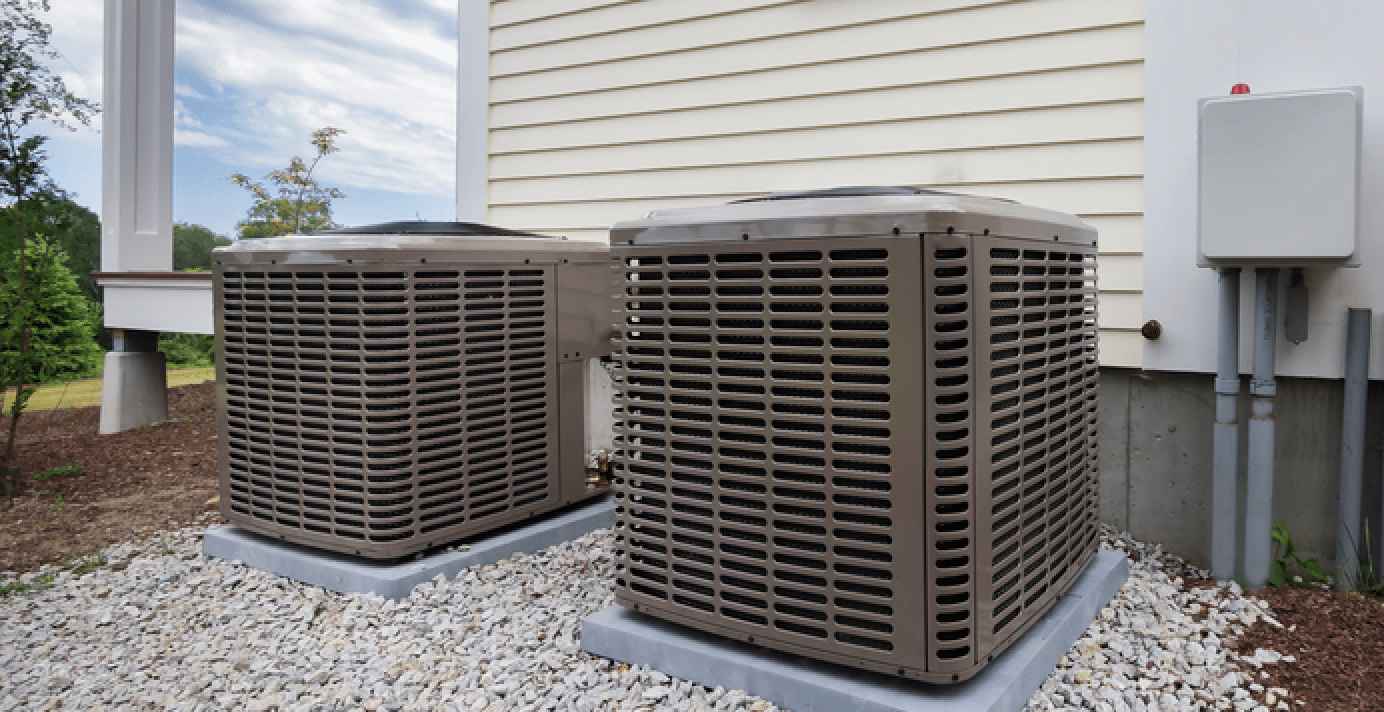 How Central Air Conditioning Works
Gone are the days of air conditioning units built into your windowsill. Because Edwards Air knows air conditioning and we are committed to the best air conditioning service, installation and prices, we are the ones to call when you need a central air conditioning unit installed.
Since a central Air Conditioning unit is one of the most effective and efficient ways to pump cool air throughout a home or building, it is a worthwhile investment. Most noteworthy is, that the 'central' in central air conditioning simply means that the entire system is run from one large central location in your home or office building. As a result, it cools, dehumidifies and filters cool air throughout the duct system and out through the air registers in each room. Furthermore, it is an appliance that works on basic refrigeration principles. Finally, the thermostats turn the cooling system off and on as the temperatures rise and fall. 
The most common air conditioning systems have an indoor coil and outdoor unit. With electricity as its power source, the compressor pumps refrigerant through the system gathering heat and moisture from indoors and removing it by blowing warm air over the cooled air. The heat transfers to the coil and 'cools' the air. Consequently, central air conditioning maintains comfortable indoor temperatures conveniently and quietly.
Benefits of Central Air
Enhanced Air Quality: Since the air filters collect particles of dust from the air in every room, they remove airborne particles such as lint, allergens, dust, pollen and pet dander. As a result, fresh oxygen is left for you to breathe. Then, filtered air is then rerouted back to the rooms by way of a separate ductwork system.
Convenience: Since there is no need to change the temperature manually, therefore, there are no cumbersome air conditioning units. As a result, there is quieter operation.
User-Friendly: Best of all, you can operate your system remotely and return home from work to enjoy your cool house.
Edwards Air Enterprise is a family-owned and operated business that has been providing A/C replacements, repairs, maintenance and duct cleaning for over 27 years. Our company is well-known in the communities since we provide professional service at a reasonable price on all brands and models of air conditioners.
Call us at (561) 747-5795 or visit us at http://edwardsairenterprise.com for:
Background Checked Technicians
Convenient Appointment Times
Upfront Pricing
Exceptional Service Guarantee
Edwards Air Ent LLC
312 S Old Dixie Hwy Suite 108
Jupiter, FL 33458
Phone: (561)-747-5795
https://edwardsairenterprise.com/wp-content/uploads/2016/12/Screen-Shot-2017-01-27-at-3.22.16-PM.png
712
1384
access
/wp-content/uploads/2019/07/edward-logos.jpg
access
2016-12-19 00:02:50
2019-08-16 11:06:18
How Central Air Conditioning Works