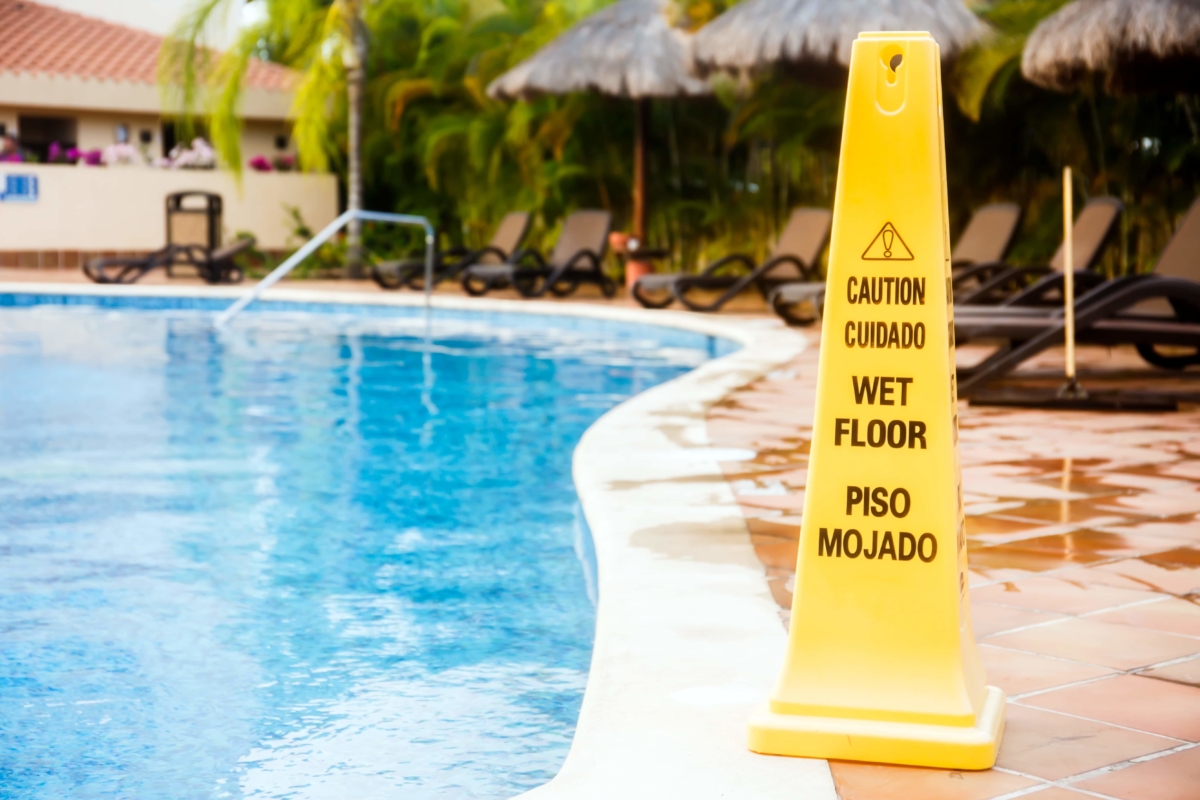 Get Ready for the Autumn Season With These Swimming Pool Maintenance Tips
It can be a joy to welcome the arrival of the fall season each year. Noticing the colder feeling in the air can be a thrill, and it can also be exciting to watch brightly colored leaves falling from trees everywhere. If you want to kick off the start of the autumn season like a champion, then you need to make sure you take care of basic household tasks of all kinds. If you own a swimming pool, then you need to maintain it well. Thes excellent pool maintenance tips can get your pool 100 percent prepared for the beginning of a fresh new chapter.
Pool Maintenance Tips for Basic Cleaning
Any pool maintenance tips will begin with basic cleaning, as it's essential for those looking to start fall right.
It's crucial to do away with any toys inside your pool.
You should see to it that your swimming pool is tidy and devoid of messes overall.
Make a point to brush the tiles and vacuum the pool.
Don't neglect your deck cleaning duties at all, either.
Pool Maintenance Tips for Heating
It's vital to consider pool heating. You should tweak the heating cycle for the H20 in your pool, which can give you a suitable pool for colder weather. You certainly do not want to swim in freezing water. The fall is all about drops in temperatures. Concealing your swimming pool during the night hours can be a smart way to reduce your costs.
Filter Cleanliness
In-depth swimming pool filter cleaning is vital. It's particularly crucial for people whose pools get a lot of summertime visitors. Reduced temperatures can bring on the presence of nasty swimming pool debris, and leaves falling to the ground can do the same thing. If you want to begin the fall, then you need to have a fresh filter in place, zero exceptions.
Management of Leaves
Getting rid of pesky leaves is par for the course for the kickoff of autumn. Leaves tend to collect swimming pools once fall rolls around, which brings on the emergence and flourishing of algae. Leaves that make their way to the lower part of your swimming pool will trigger significant floor staining.
The plant matter inside of swimming pools is often associated with all kinds of difficulties, which is why owners need to go above and beyond to participate in regular skimmer basket cleaning sessions. It's ideal for people to clean these baskets each morning, and it can be wise to employ a leaf net to for leaves hanging out on the water's surface. People who have significant numbers of trees close to their pools need to be particularly detail-oriented. If you take the time to conceal your swimming pool whenever it's vacant, you can significantly decrease your cleaning and upkeep requirements.
Chemical Assistance
The fall season is all about decreased air and water temperatures. These things translate to the use of markedly fewer chemicals. You should make a point to meticulously assess chemical and pH (potential hydrogen) amounts while temperatures get lower and lower. Tweak things when it's appropriate to do so.
Premature Freezing Spells
Early winter freezes aren't unheard of at all. If you want to be ready for the changing of the seasons, then you should think about the possibility of an early freeze. It can be beneficial to go for swimming pool winterization, though you don't necessarily have to overhaul completely. If the cold season is coming up rapidly, you can opt for winterization that covers all of the bases.
Many pool heating options are appropriate for the fall. People can look into everything from solar rings and solar blankets to gas heaters and beyond. There are even solar covers that involve liquid. Thorough pool maintenance work can keep all kinds of hassles at bay. Do you want to safeguard your swimming pool and prevent costly consequences further on down the line? Then you should learn all that you can about practical and dependable fall pool maintenance tips.
If you have no idea how to maintain a swimming pool on your own, that's okay, too. Many companies out there that specialize in comprehensive swimming pool upkeep practices. Technicians who work for these companies employ technologically advanced swimming pool maintenance devices and tools as well. Search for businesses that are credible and highly enthusiastic.
https://edwardsairenterprise.com/wp-content/uploads/2019/09/iStock-493567057-e1569595311947.jpg
800
1200
access
/wp-content/uploads/2019/07/edward-logos.jpg
access
2019-09-27 14:42:04
2019-09-27 14:42:15
Pool Maintenance Tips to Prepare for Fall Weather