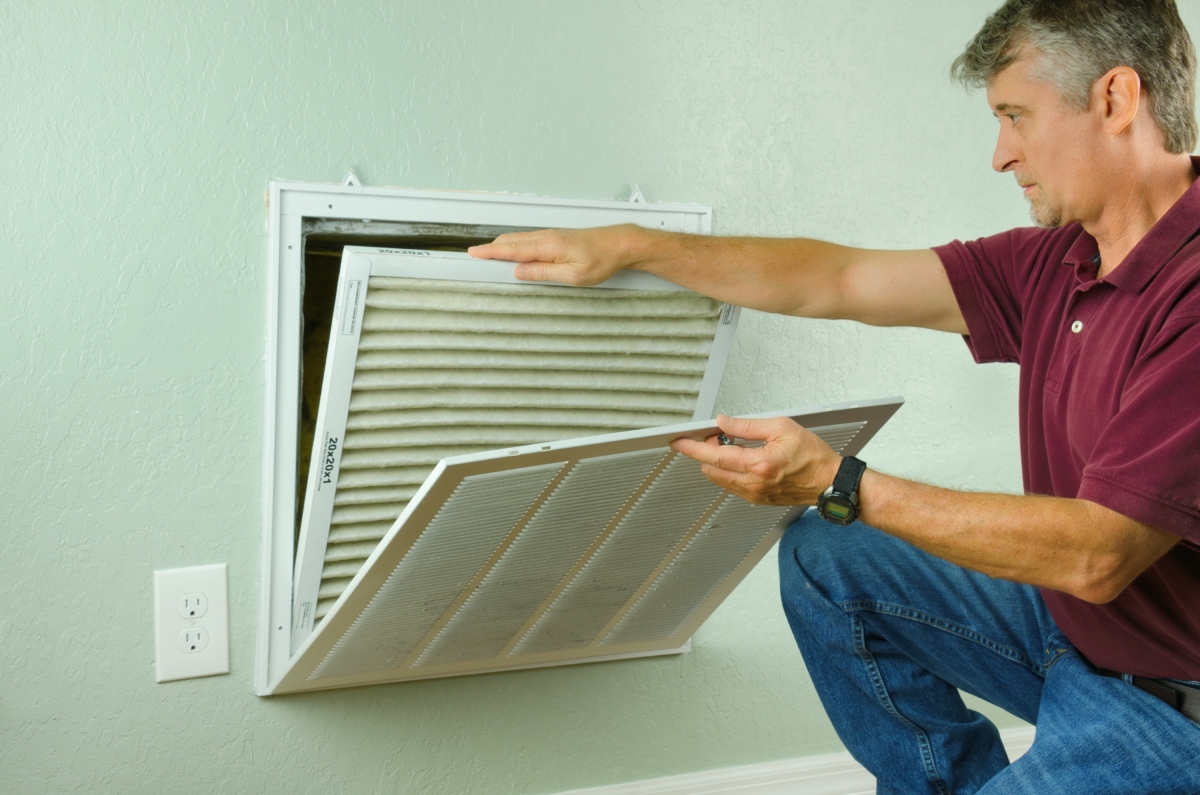 Maintaining an HVAC (Heating, Ventilation and Air Conditioning) system isn't a light matter. If you want to keep your living space pleasantly cool or warm throughout the year, then you have to put in the necessary amount of work, plain and simple. Ignoring the state of your cooling and air conditioning units can lead to breakdowns and functional troubles in general. Fortunately, keeping your HVAC system in check doesn't have to be something that makes you want to pull your hair out in pure frustration.
The Spring Season
Springtime is a time of wonder of all. Temperatures are warmer. People are outside more. It's an energizing new beginning for everyone. It's also a terrific opportunity to partake in the maintenance of your HVAC system. If you want to keep your system in check, then there are numerous things that you have to do for the spring season, zero excuses. These things include:
Exterior condenser cleaning
Cooling unit assessment and cleaning work
Filter replacement
Go outside and take a look at the condenser that's associated with your cooling unit. It's crucial to see to it that the system is totally devoid of vegetation and weeds. It's crucial to see to it that air is able to travel with ease right by the system as well.
In-depth cooling system maintenance is also a major aspect of spring HVAC upkeep. It can be optimal to recruit professional HVAC services. Recruit a trained and seasoned technician who can give your system a thorough evaluation and tune-up. Tune-up sessions can do a lot for system efficiency. If you want your HVAC system to operate in a smooth manner, then you can't top the assistance of a tried and true professional. Maintenance sessions can also be ideal for people who wish to pinpoint and manage minor HVAC system concerns prior to their spiraling out of control. Nipping HVAC troubles in the bud rapidly can lessen repair costs considerably.
Filter replacement is yet another significant component of spring HVAC upkeep. This isn't just crucial for the spring season. This is a job that HVAC system owners have to tackle at other points of the year as well. It's vital to swap out the filter that's situated inside of your system units. It's vital to do so once per season. Replacement can stop pollen from accessing your living space. That's how it can safeguard the members of your household from unpleasant allergic reactions of all varieties. Some people think about investing in cleaning devices for air, too. These devices can do a lot for individuals who wish to steer clear of the headaches of allergens floating around.
The Autumn Season
The autumn season is a terrific opportunity to zero in on HVAC maintenance work, too. That's due to the fact that it's right before the chilly winter season. People need to see to it that their heating units have the ability to promote warmth indoors for months and months on end. If you want to optimize your furnace, then there are various strategies that can assist you. These strategies can defend systems from the accumulation of ice and snow as well.
Ductwork and furnace evaluations
Air filter replacement
Cooling unit cleaning work
It's imperative to assess the state of your ductwork and furnace prior to switching it on for the cold season. If you want to prepare for cold weather in an effective way, you can recruit a professional for HVAC services. Hire a technician who can evaluate your ducts and system overall. Adept professionals can confirm that your HVAC system is in strong working order. They can verify that your ducts are devoid of frustrating obstructions and clogs.
Filters that are soiled in any manner aren't terrific news. They have the ability to inhibit the flow of air. That's exactly how they can lead to system overexertion. System overexertion can bring on significant drops in efficiency. It's essential to put in filters that you can take out. Zero in on humidifiers, cooling units, furnaces and even devices for thorough air cleaning applications.
Take the time to manage cleaning duties. Concentrate on the areas that are right by your cooling unit. It's essential to see to it that your exterior cooling unit is completely devoid of twigs, leaves, branches and the like. It can be wise to invest in a sturdy cover that can stop the accumulation of ice and snow.
Many different factors are part of the upkeep of HVAC systems. If you want to avoid all kinds of hassles that relate to your HVAC system, then you need to prioritize routine maintenance. Maintenance covers all sorts of things. It may involve meticulously assessing the state of your thermostat. It may involve component lubrication, condensate drain evaluations and blower tweaks as well.
Reasons to Prioritize the Maintenance of Your HVAC System
People have so many strong reasons to invest in HVAC system maintenance all year long. Looking after your HVAC system well can keep all sorts of troubles at bay. If you don't want to have to cope with the lack of an effective cooling unit in August, then maintenance work may be able to safeguard you. Remember, too, that maintenance can be a game-changer for people who are serious about keeping their costs in check. If you brush off any issues that involve your HVAC system, you may empower them to become more and more severe. That may lead to repair expenses later on that are a lot steeper. It may lead to repair work that's a lot more involved and complex, too. If you want to feel cool and serene regardless of the season, then you need to learn the ins and outs of seasonal upkeep. A dependable HVAC system can make all of the people in your household feel like a million bucks from January into December.
https://edwardsairenterprise.com/wp-content/uploads/2019/08/Replacing-air-filter-e1566530298585.jpg
795
1200
access
/wp-content/uploads/2019/07/edward-logos.jpg
access
2019-08-23 03:18:38
2019-09-12 03:18:41
HVAC Maintenance and the Seasons Each Year: What You Need to Know