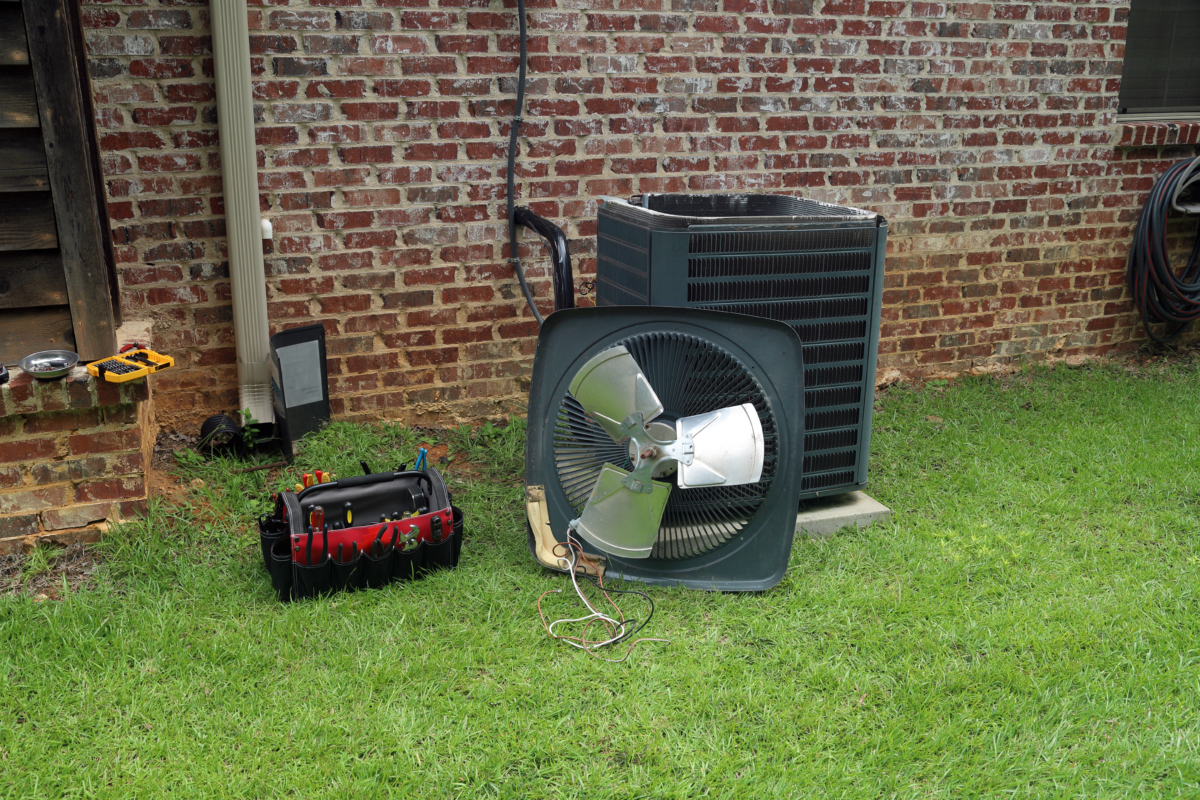 Is Your Air Conditioner Dirty?
A dirty air conditioning system may not be as innocent as you think: it may have the ability to do a number on your precious family's wellness. If you want your loved ones to breathe in fresh and untarnished air daily, then you should think about the cleanliness of your in-depth air conditioner. Remember, dirty cooling units can lead to various unhealthy outcomes.
Breathing Matters
If your air conditioner isn't immaculate, it may hurt your respiratory system as well as your family's. If you live with someone with a breathing condition, then you need to pay close attention to your air conditioning system.
People with breathing concerns tend to be particularly vulnerable to impure air conditions. Allergens that linger inside can exacerbate asthma and pave the way for flu symptoms like wheezing, congestion, excessive coughing, exhaustion. They can also lead to considerable irritation of the throat, nose, and ears. Steer clear of sore throats by keeping HVAC systems in tip-top conditions.
Frequently swap out your air conditioner's filter. See that it's devoid of any clogging. It's a good idea to swap your filter out once a month, or at least in intervals of three months or so.
Mold Invasions
People cannot see mold spores on their own, yet they can overwhelm the air with unpleasant toxins. Mold spores can collect inside the ears and other particularly sensitive body parts, bringing on significant irritation or even bleeding and immoderate dryness.
Mold is sometimes associated with breathing woes, allergic reactions, and even depressive moods. Safeguard the people in your home by prioritizing a clean air conditioner.
New Kinds of Sicknesses
If you're around a perpetually dirty air conditioner, you may be more prone to new types of sicknesses. It doesn't matter how healthy your lungs are: taking in questionable allergens like carbon monoxide or VOCs (Volatile Organic Compounds) is never ideal. If you're around immoderate amounts of these components, then they may bring on life-threatening consequences.
It's critical to clean and switch out your air filter frequently. Inside and outside cooling systems should also become a priority. If they're neat, then you should be good to go. It can help to dust these any time you can, or requesting routine tune-up sessions by capable professional technicians.
Issues With Noise
Do you notice any strange sounds emanating from your air conditioning system? It isn't unusual for people to hear incessant clacking or whirring sounds that may signify that your AC is going through breakdowns of sorts. If you hear anything out of the ordinary, hire a technician to assess the situation without any delay.
Bacterial Infections
Wildlife can sometimes get caught inside of air conditioner ducts, passing away after a little time. Deteriorating carcasses can bring on bacteria, which can, in turn, your home's air via cooling unit vents. It doesn't matter whether you have bug, mouse, rat, or snake carcasses. Any of them can make households susceptible to awful and hard-to-eliminate stenches. To keep this terrible scenario at bay, recruit a technician to evaluate your ducts. They can check that there aren't any bizarre and unwelcome creatures lurking within air vents.
Air Pollution
Air pollution and wellness do not go hand in hand. If you want to promote an enticing and healthy living space, then you should do all that you can to keep air from polluting. Soiled air filters are never beneficial. You should put a lot of time into managing air filter obstructions, duct leaks, rust, dust gathering, and beyond. A few basic practices can dramatically help your air quality.
Routine Air Conditioner Maintenance Sessions
Research reputable HVAC (Heating, Ventilation, and Air Conditioning) system companies in your area that offer regular inspection sessions to customers. If you routinely evaluate the condition of your air conditioner, you can keep many health concerns out of your mind. Make a point to look into companies staffed with seasoned and highly trained technicians. If you want to find a company that has a fantastic track record, it's essential to analyze online reviews and ratings. Don't be slapdash.
At Edwards Enterprise, we have over 30 years of experience serving the Jupiter, FL area. We stand out in our community for our customer-focused service and our excellent and certified HVAC technicians. Contact us to clear any doubts!
https://edwardsairenterprise.com/wp-content/uploads/2019/12/Air-Condition-Cleaning-e1576207438286.jpg
800
1200
access
/wp-content/uploads/2019/07/edward-logos.jpg
access
2019-12-30 03:24:43
2019-12-13 03:27:44
Soiled Air Conditioners and Household Wellness