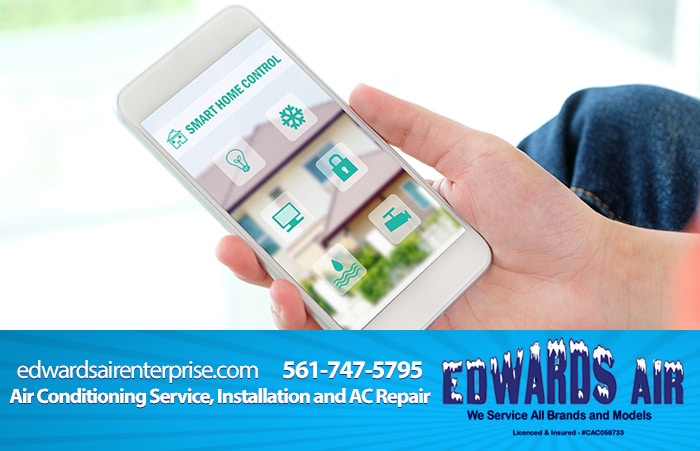 Wifi Water Leak and Freeze Detector
– Smart Alerts — sends homeowners alerts when it detects a water leak, dangerously low temperatures, or damaging levels of humidity. Great addition to his Home Protection Plan.
– Battery Operation — install the unit wherever it's needed and the battery will last up to 3 years without incident, no wiring required
– Reduced Maintenance — a battery operated system means easy maintenance  — plus, the unit is reusable after a detection
– Anytime, Anywhere — connection through the Lyric app
Wifi Thermostat
– ENERGY STAR® Certified
– Up to 3H/2C heat pump and 2H/2C conventional
– Geofencing, 7-day, 5-2, 5-1-1, 1-week or non-programmable
– Setup and scheduling can be done at the wall on the thermostat, or using the Lyric app
– Integrates with smart home Apple® HomeKit™ and Amazon® Echo™ for customers who want to control their smart home devices from a single app
– Customers can program a schedule or use location-based control with geofence technology, which uses their smartphone location to save energy when they're away and make the home comfortable when they return
– Large touchscreen display
– 5-year warranty
Wifi Security Camera
– Remote Self-Monitoring — Homeowners can keep a constant eye on their home, no matter where they are
– On-Device & Cloud Storage — Clips are stored on the included SD card. Plus, secure storage of the past 24 hours is free.
– Motion Detection With Audio Analytics — Intelligent sound detection identifies smoke and carbon monoxide alarms and sends out real-time alerts
– Automatic Privacy Mode — Using geofencing technology, the system can tell when homeowners are leaving the premises, and when the camera should go into recording mode
– Detection Zones — Customers can set up to two detections zones for extra sensitivity or to ignore background motion like a ceiling fan
– Two-Way Talk — Talk through the camera when communication is necessary
– Night Vision — Special camera modes ensure clear video footage throughout the day
– 5-Year Warranty
Contact us today at EdwardsAir Enterprise or 561-747-5795
Edwards Air Conditioning providing services throughout South Florida specializing in these areas; Jupiter, Palm Beach Gardens, Tequesta, Juno Beach, North Palm Beach, Stuart, West Palm Beach, Lake Park, Port St. Lucie, Jensen Beach, Royal Palm Beach, and Palm City.
https://edwardsairenterprise.com/wp-content/uploads/2018/12/EdwardsAir_P-23.jpg
451
700
access
/wp-content/uploads/2019/07/edward-logos.jpg
access
2018-12-12 19:42:33
2019-08-16 09:23:26
Edwards Air Protection Plan