Jupiter Air Conditioning Units


Financing for 60 or 120 months
&
10 year Parts & Labor Warranty
---
Edwards Air, Replaces, Installs, Repairs and Services All Types of Air Conditioning Units in Jupiter Florida and Surrounding Areas
One of the challenges that people face when hiring an HVAC expert is locating someone qualified to work on a specific brand and model of air conditioning units. Especially when older equipment is involved, finding an expert becomes extremely difficult. If you have experienced this problem, you can always depend on the services of Edwards Air.
At Edwards Air, we have a team of trained technicians who are skilled in working on the most technologically advanced air conditioning units as well as older units. Even when dealing with older brands and models, we offer competitive pricing on both labor and parts. In fact, we offer our customers rebates and monthly specials that make our prices even more affordable than they already are.
 
Improving Efficiency of Air Conditioning Units
Our goal at Edwards Air is to improve the efficiency of every air conditioning unit we work on. As a result, customers can enjoy the equipment for many more years, have confidence of a cool home or business environment, and spend less each month on utilities. After doing an assessment of the problem, if your air conditioning unit is beyond repair or maintenance, we will let you know.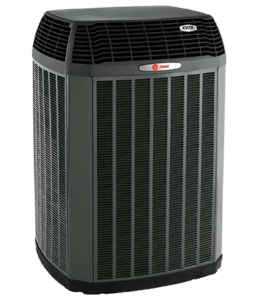 Projected Energy Savings Upgrading your Air Conditioning System
At that point, our professional technician will offe
r you several options for a replacement unit based on your budget, the size of your home or business, and any personal preferences that you might have. Once you have made a decision, our technician will schedule a time to come to your home or business for installation.
In addition to the actual unit, you might consider other cost-saving solutions. As an example, your assigned technician can install a programmable thermostat on an existing or new air conditioning unit. With this, you can program the most cost-efficient setting when not at home or in the office. With quick and easy programming, the air conditioning unit will turn on to the desired temperature for ultimate comfort.
We're always happy to hear from you. No question is too big or too small. Call Edwards Air at (561) 747-5795 and ask for your exclusive FREE NO HIDDEN FEES estimate or complete our quick form.
Quick Links To Your Jupiter AC Services:
Air Conditioning Service, Air Conditioning Repair, Air Conditioning Installation, Air Conditioning Replacement.