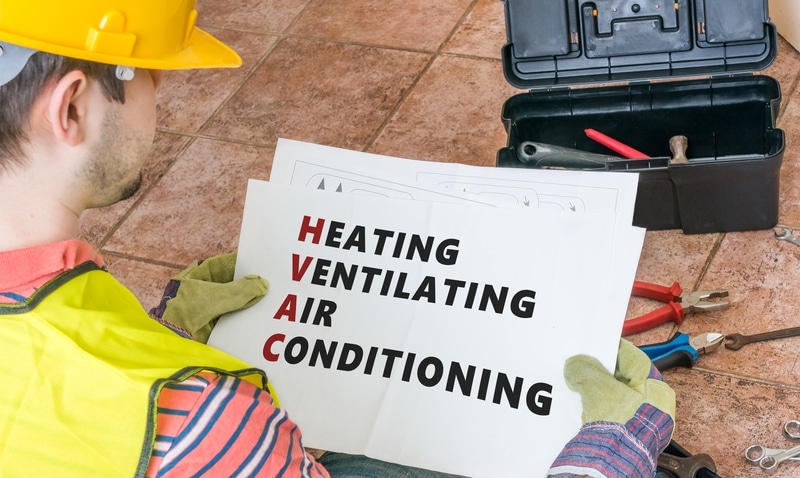 If you are looking to hire an HVAC contractor, cost shouldn't be – but often is – the most important consideration. Be aware, however, you could be compromising other important factors like quality or service just to get the cheapest price.
Here are 8 essential points to consider before you hire a HVAC contractor:
The best referrals (and usually the most honest) are by word of mouth. Talk to your family and friends to see who they would recommend and who they wouldn't.
Do your online research. Check out the company's website. Can you easily find the information you are looking for? Do they appear professional and trustworthy? Don't forget to also search online for reviews of the company and their competition. Do they provide good customer service?
Look for a company that is well-established. Realistically you will be looking to have the same company service and/or repair your HVAC system in the future. A business that has been around awhile is likely to stick around to provide service in the future.
How knowledgeable is the company? Ensure the technicians have the appropriate certifications to do the job right. Confirm the company has full insurance coverage in case one of their employees gets injured on the job.
Learn as much as you can before you go looking for a contractor. The more you know about how HVAC systems work, the better off you will be when talking to your contractor. What types of units are available? What are the options? What kind of maintenance do they need?
See if any rebates are currently being offered. It's not uncommon for one or all of your manufacturer, installer, or utility to offer regular promotions or rebates. It is worth investigating and can save you a lot of money.
Ask for written quotes from more than one company and take time to think them over. Consider not only the cost of the quote, but what service and product they are assuring you. A cheap quote may be good for the wallet, but not if it ends up costing you a lot of hassle and money in the long run. Often a lower price means a less professional job and can lead to unhappy customers down the road.
Think long term. A higher quality unit may cost you more up front, but is worth considering if it has improved efficiency, provides you greater comfort and saves you money on energy costs in the long run.
Edwards Air Enterprise is a family-owned and operated business that has been providing A/C replacements, repairs, maintenance and duct cleaning for over 20 years. Our company is well-known in the communities we serve for providing professional service at a reasonable price on all brands and models of air conditioners. We know treating our customers exceptionally well is the key to a successful business and the reason for our repeat business and referrals.
Call now for an HVAC Contractor in Jupiter Florida. 
https://edwardsairenterprise.com/wp-content/uploads/2016/06/blog-hiring-hvac-contractors-in-jupiter-fl-dreamstime_s_65811591.jpg
478
800
access
/wp-content/uploads/2019/07/edward-logos.jpg
access
2016-06-01 12:52:42
2019-08-16 11:12:37
8 Things You Need to Know Before Hiring an HVAC Contractor