Why Using a Licensed Contractor is Best
Using Licensed Contractors
Imagine your air conditioner breaks. As you debate who to call to take on the job, remember using licensed contractors always is best. While you know you could always hire an unlicensed contractor and save a few dollars, hiring a contractor who is not bonded or insured is not a risk you want to take. In addition, what you think may save you money may end up costing a whole lot more than you could have bargained for. Most importantly, it is highly recommended that you hire an appropriately licensed, insured and bonded contractor.
Liability Insurance
Contractors should carry both liability insurance and worker's compensation. Liability insurance protects you, the homeowner in the event the contractor causes damage to your home or property. A standard homeowner's policy will probably not cover in-home employees. Liability insurance protects against bodily injury by providing coverage if someone you employ is injured or worse by providing medical care for the injured and covering any legal defense you may need. It can provide coverage to any projects left unfinished or that have caused damage.
Worker's Compensation
Worker's compensation will cover any injuries a contractor may experience while working on your home. While your homeowner's policy may cover the cost of these claims, it can also raise your premiums or prevent you from getting future coverage.
Bonding
Bonding is quite different from insurance. While insurance covers injuries and damages, bonding guarantees that your contractor will complete the work promised.
Edward's Air
Remember, a licensed contractor will always provide better and more reliable service and if an issue does arise, you have recourse. You can count on Edward's Air to always be properly insured and bonded. We provide swift and accurate HVAC repairs in West Palm Beach, The Treasure Coast, and North Palm Beach. We are a Trane Authorized dealer and our HVAC specialists are trained in all areas of heating and cooling.
Licensed Bonded Air Conditioning Technicians in Jupiter, FL
Why Choose Us
Background Checked Technicians
Convenient Appointment Times
Upfront Pricing
Exceptional Service Guarantee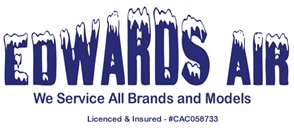 Edwards Air Enterprise is a family-owned and operated business that has been providing A/C replacements, repairs, maintenance and duct cleaning for over 27 years. Our company is well-known in the communities we serve for providing professional service at a reasonable price on all brands and models of air conditioners. We know treating our customers exceptionally well is the key to a successful business and the reason for our repeat business and referrals.
Call us at (561) 747-5795 or visit us at http://edwardsairenterprise.com for:
© Copyright 2017. All Rights Reserved.
Edwards Air Ent LLC
312 S Old Dixie Hwy Suite 108
Jupiter, FL 33458
Phone: (561)-747-5795
https://edwardsairenterprise.com/wp-content/uploads/2017/04/Screen-Shot-2017-04-16-at-6.10.34-PM.png
460
1340
access
/wp-content/uploads/2019/07/edward-logos.jpg
access
2017-04-16 22:14:08
2019-08-16 10:44:11
Licensed vs. Unlicensed Contractors